About Cast
Iron Welding Services
The process of welding cast iron was originally researched by two brothers, Harold G Palmer and Tom Palmer back in 1946.
Together they developed the welding process and the special fluxes required to weld cast iron materials which are still used to this very day. Harold G Palmer established a cast iron welding company named Welding Leicester Ltd in 1946 in an old brick shed in Leicester. He started to build a customer base welding castings for the foundry industry which produced a virtual invisible weld stronger than the parent material.
Before long his small brick shed was too small to cope with the growing business and he built a factory on Gough Road in in 1954. The company continued to expand into the engineering trade as it became apparent the gas fusion welding process produced a virtually invisible strong weld repair which saved thousands of pounds compared to the purchase of replacement castings.
Established in 1946, Cast Iron Welding Services have a wealth of experience in the gas fusion weld repair process of cast iron.
Having established and developed the company to a limited level Harold G Palmer retired to enable his son Harold J Palmer to take over the running of the business. Harold J Palmer had worked for his fathers company welding cast iron since 1964 after his apprenticeship in engineering. He recognised and implemented the potential opportunities for continued growth culminating in the re-naming of Welding Leicester Ltd to Cast Iron Welding Services Ltd in 1982.
The company moved to Coalville in Leicestershire to larger premises and continued to flourish. David T Palmer a Mechanical Engineer and the second son of Harold G Palmer joined the company shortly afterwards to gain experience in welding cast iron materials and to help expand the company further. Davids expertise in mechanical engineering meant the company was able to use this to diversify into the Marine and Power Generation markets.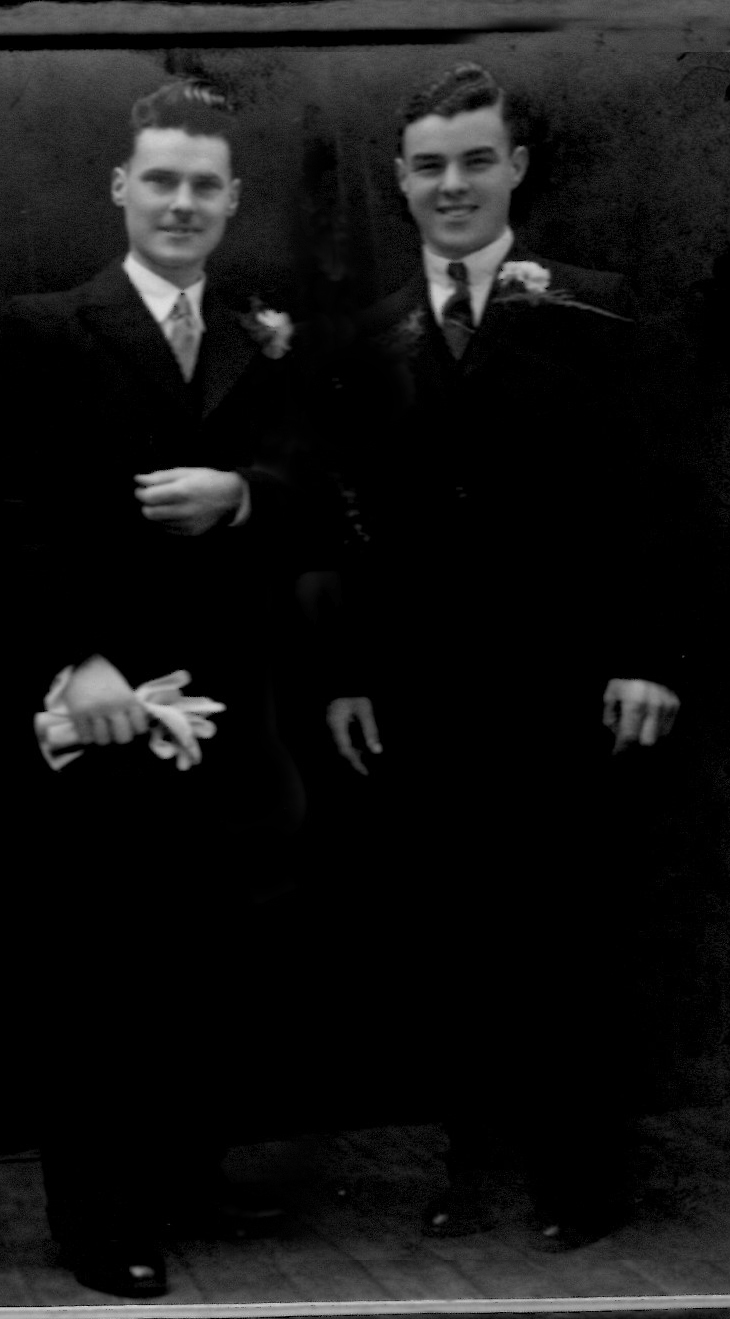 Harold G Palmer & Tom Palmer in 1946
Peter J Palmer, son of Harold J Palmer joined the company in 1997 to learn the art of welding cast iron materials. Peter J Palmer has gained a vast amount of experience with the techniques involved in welding all grades of cast iron and his technical knowledge has brought the welding workshop to a whole new level of weld quality and capability.
John Downs joined the company in 1998, his extensive knowledge of heading sales departments in large engineering companies worldwide enabled cast-iron welding to become a global player ensuring continued growth with specialised reconditioning and repair work increasing sales year on year.
We are Cast Iron Welding Engineers who serve markets world-wide and our Gas Fusion Welding Process is now known throughout the world in the Marine, Power Generation, Industry, Heritage, Steam Locomotive and Vintage Car markets.
We work alongside classification societies and metallurgists to keep up to date with new developments in the material manufacturing of so many different grades of Spheroidal Graphite and Flake Cast Iron being used today to maintain our high level of quality and service.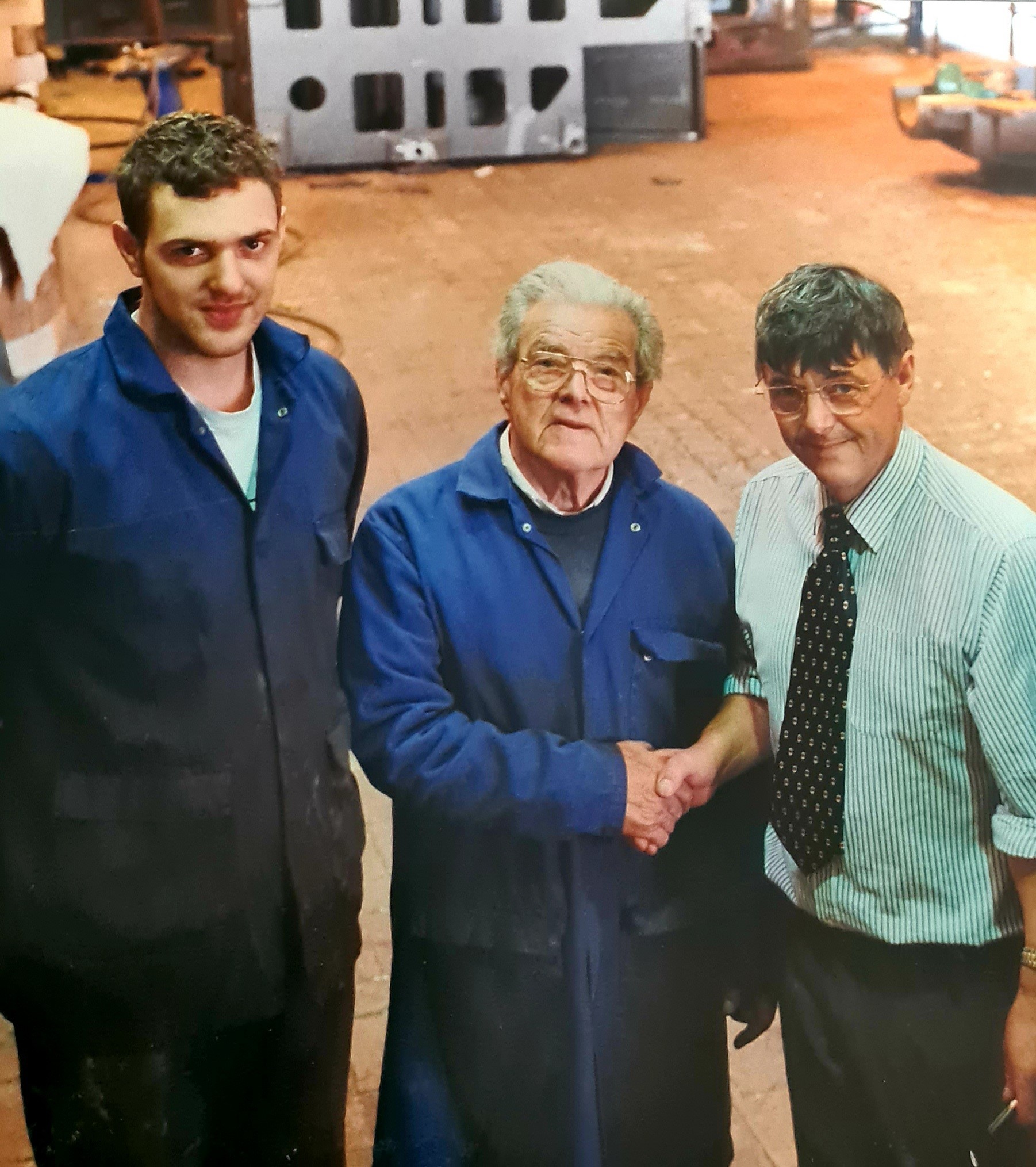 Peter J, Harold G & Harold J Palmer in 1998