Over three decades ago, Cast Iron Welding Services revolutionised the marine industry by applying the proven technique of gas fusion welding to foundry castings and marine engine components. Our innovative remanufacturing method provides a cost-effective alternative to purchasing new parts or risking the acquisition of second-hand ones.
For cylinder heads with a combustion face diameter of 200mm or more, we offer a highly efficient remanufacturing process. This process is fully approved by major IACS classification societies and is backed by our own 12-month guarantee. With savings ranging from 25 to 70 percent compared to the cost of a new replacement, our unique process is trusted and endorsed by renowned ship owners, technical management companies, spare parts suppliers, and major engine builders worldwide. It effectively restores cracked, eroded, mechanically damaged, improperly repaired, or excessively worn cylinder heads, including those with final stage seat pocket oversizing.
Our remanufactured cylinder heads feature new components such as valve seats, valve guides, injector sleeves, and guide bolts, all meeting original or OEM specifications. If required, we can also perform a complete rocker side build-up. After undergoing a thorough pressure test, your cylinder head is meticulously painted in the colour of your choice. We ensure the protection of all bare metal parts against corrosion during transit and storage by carefully packaging them in suitable boxes. Whether you need shipment to a warehouse, repair shop, port, or vessel anywhere in the world, we have you covered.
Our team of experts has the knowledge and experience to perform all of these repairs and more to ensure that your marine engine runs smoothly and reliably.
Remanufacturing Solutions for Marine Engine Components: Overheating Fractures, Mechanical Damage, and Eroded Valve Seat Pockets
At Cast Iron Welding Services, we specialise in successfully remanufacturing various issues commonly encountered in marine engine components. This includes Caterpillar / MaK Cylinder Heads, MAN Cylinder Heads and Wartsila Cylinder Heads.
These issues include fractures caused by overheating due to third-party arc welding, mechanical damage, and eroded water-cooled valve seat pockets. In some cases, erosion in the valve seat pocket may exceed the manufacturer's standard oversize limit.
To address these challenges, we employ a highly effective process called "Gas Fusion Welding." This technique allows us to rebuild the entire valve seat chamber using new material and precision machining to accommodate the manufacturer's standard-size valve seats. The rebuilt cover undergoes thorough hydraulic testing and receives class approval before being returned to the customer in a complete and ready-to-fit condition.
With our expertise and commitment to quality, Cast Iron Welding Services offers reliable solutions for repairing and remanufacturing marine engine components affected by fractures, mechanical damage, and eroded valve seat pockets. Trust us to restore the performance and durability of your equipment.
Various Casting
Remanufacture Report
We use advanced techniques and the latest technology to deliver high-quality casting remanufacture services. Whether you need to restore an antique cast iron fireplace, a vintage car engine block, or an industrial machine component, we have the expertise and equipment to handle the job.
Request Free Report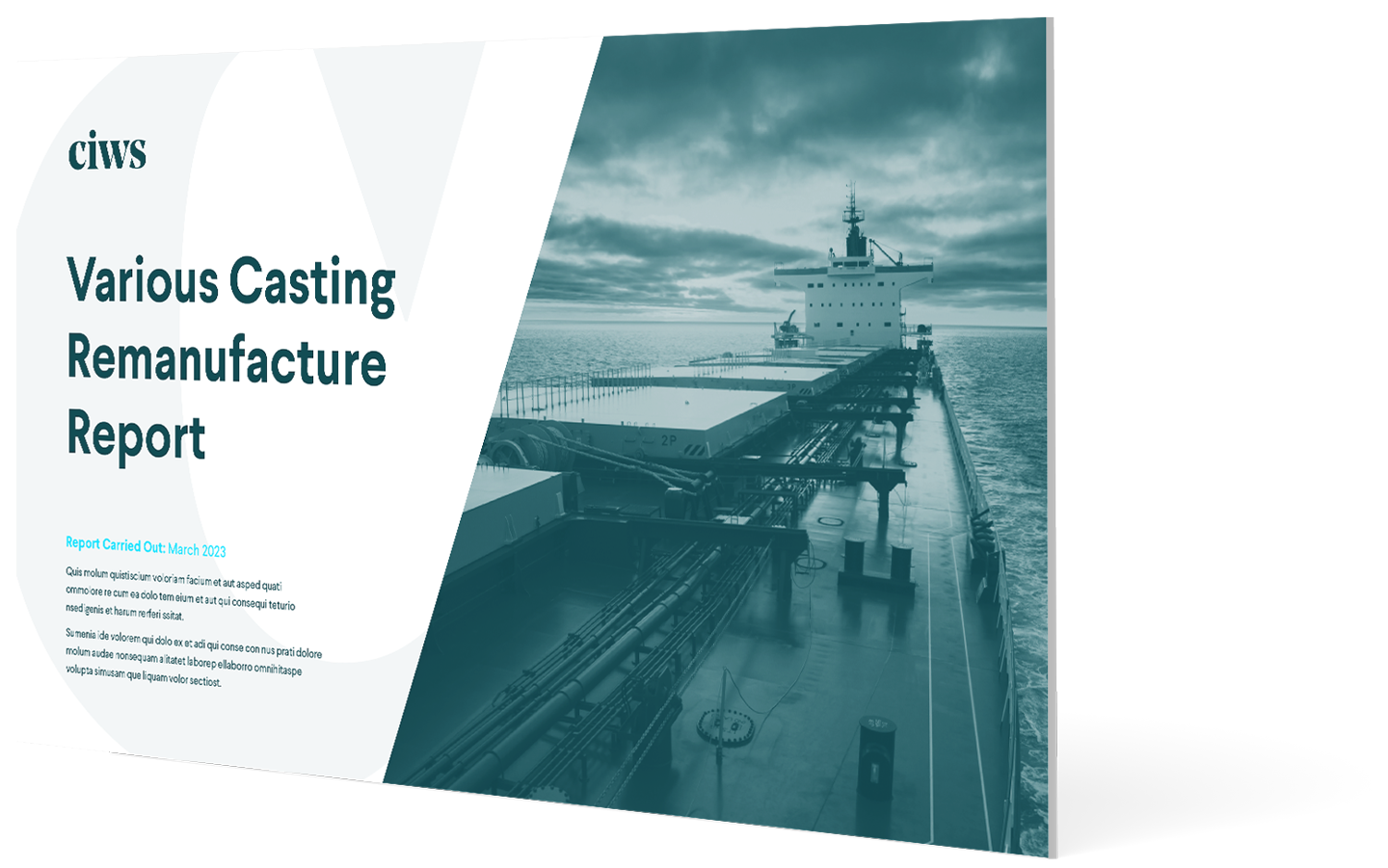 Frequently Asked Questions
What are the common issues with marine engine components that can be remanufactured?
What is Gas Fusion Welding?
How does the remanufacturing process work?
Are the remanufactured component's class approved?
Can remanufactured components be used as replacements for new parts?
Can the remanufacturing process address valve seat pocket erosion beyond the manufacturer's standard oversize?
Where can the remanufactured components be shipped?
How long is the guarantee for the remanufactured components?
Who uses and endorses the remanufacturing process of Cast Iron Welding Services?
Get in Touch
Trust Cast Iron Welding Services for all your cast iron welding requirements. Contact us today to discuss your project and benefit from our expertise in restoring and enhancing the performance of your cast iron components.