Marine &
Power Generation
Over 30 years ago Cast Iron Welding Services took the long practiced technique of gas fusion welding of foundry castings and applied it to marine engine components. We have developed a remanufacturing method which has offered an attractive alternative to the expense of buying a new part and the risk of buying a second hand one.
For cylinder heads with a combustion face diameter of 200mm or more we are able to perform a cost effective remanufacturing process which carries the approval of all major IACS classification societies and is backed by our own 12 month guarantee. Typically offering savings of 25 to 70 percent against the cost of a new replacement, our unique process is endorsed and used by some of the world's largest ship owners and technical management companies, spare parts suppliers, and major engine builders. Our gas fusion process can be equally well applied to recover cylinder heads which are cracked, eroded, severely mechanically damaged, have suffered from previous badly performed temporary repairs or have simply reached final stage seat pocket oversizing.
Remanufactured cylinder heads are fitted with appropriate new parts such as valve seats, valve guides, injector sleeve and guide bolts. Only original or OEM specification parts are fitted, and a complete rocker side build-up can also be carried out if required. Following a pressure test we paint your cylinder head in the finish colour of your choice, protect all bare metal parts against transit and storage corrosion and pack in a suitable box. Shipment can take place to a warehouse, repair shop, port or vessel of your choice, wherever they are in the world.
We successfully remanufacture
problems caused by: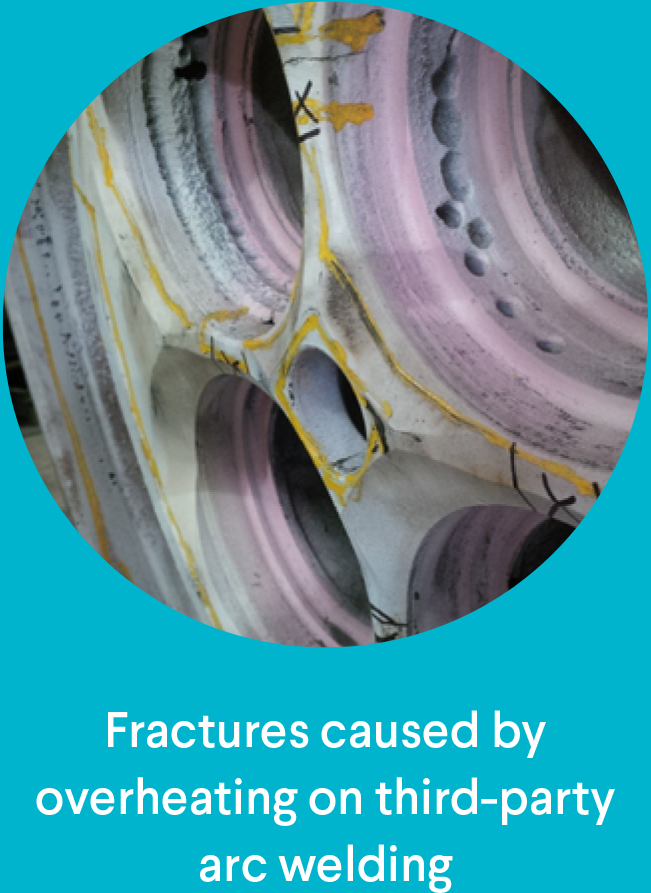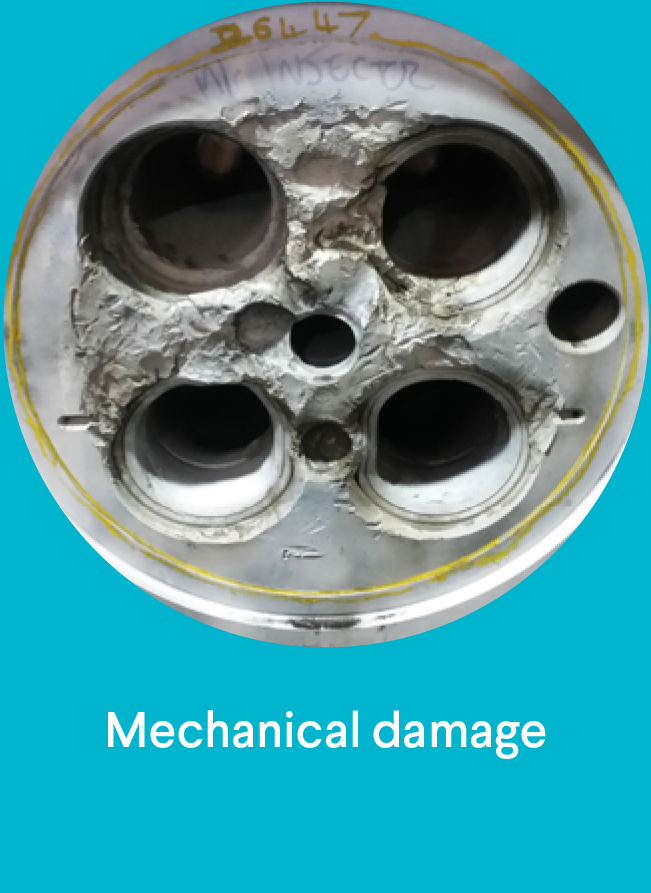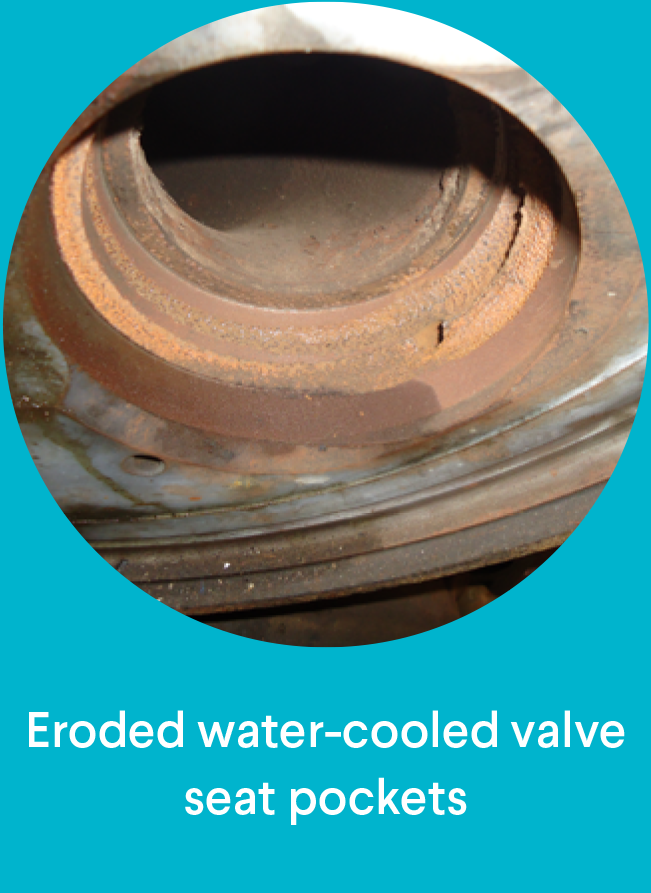 Erosion in the valve seat pocket can take the pocket beyond the manufacturer's last standard oversize.
Cast Iron Welding Services utilises a process known as 'Gas Fusion Welding'. We rebuild the entire valve seat chamber with new material and machine it to accept the manufacturers standard size valve seats. The rebuilt cover is hydraulically tested, class approved and returned to the customer complete and ready to fit
Remanufacturing can save
up to 75% of the cost of a new
replacement component.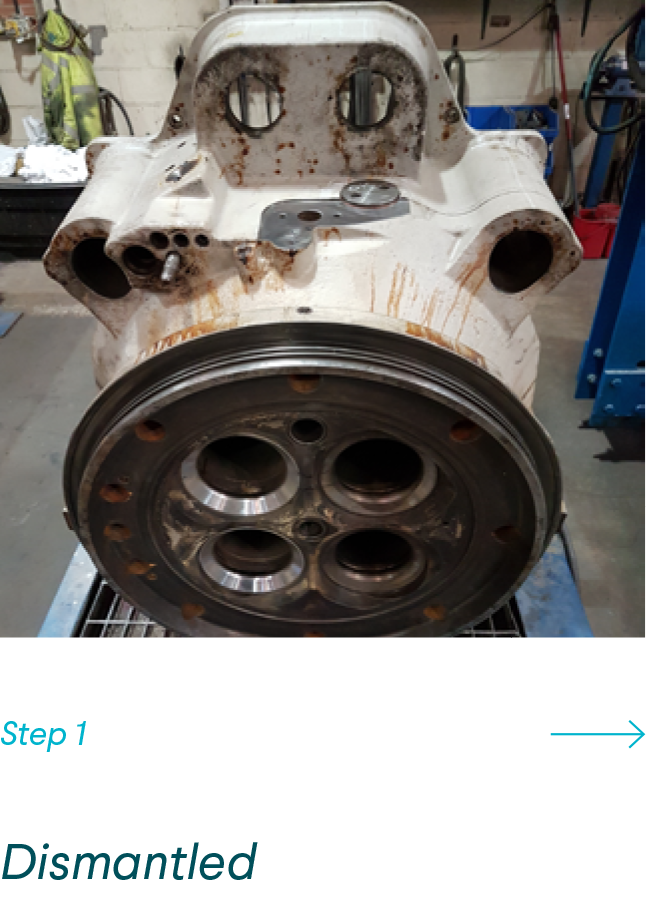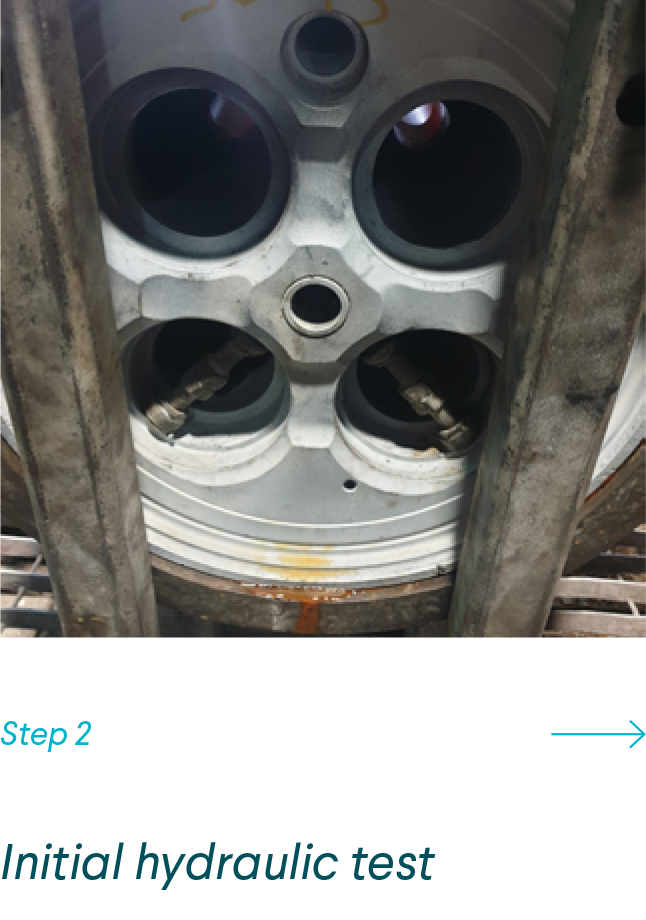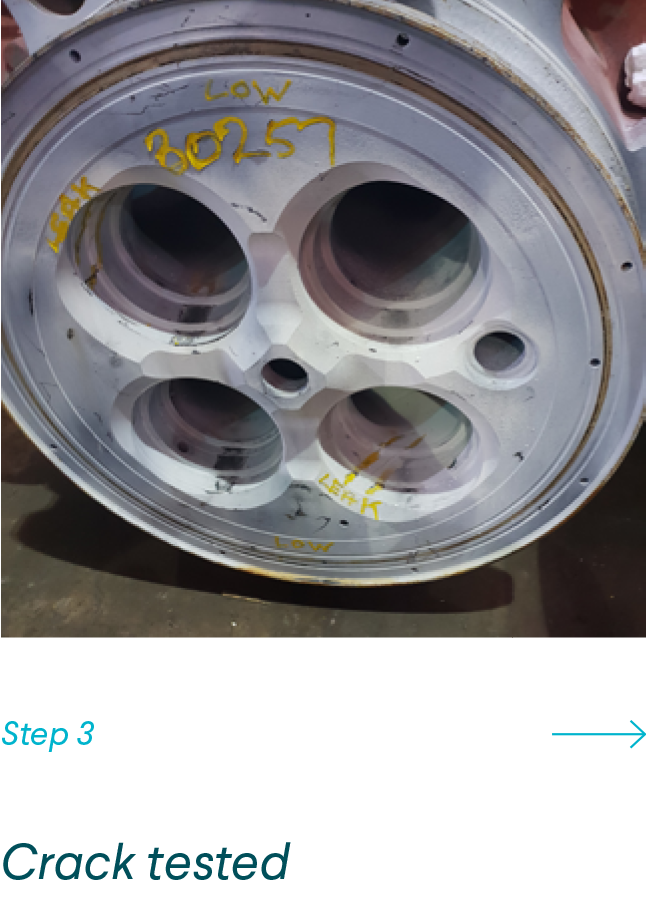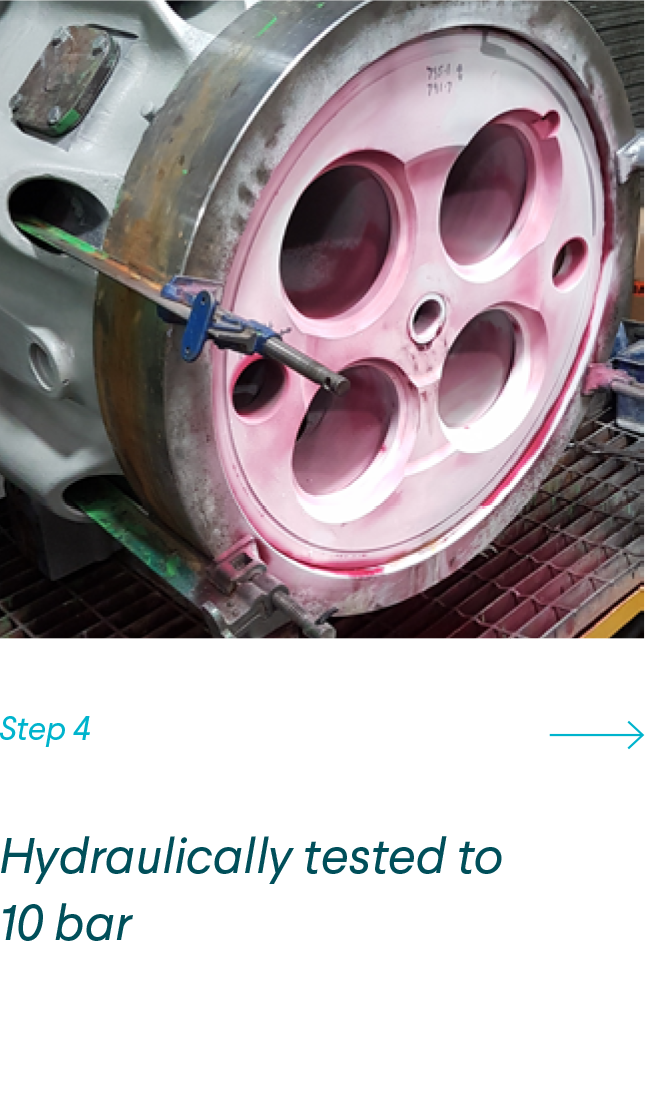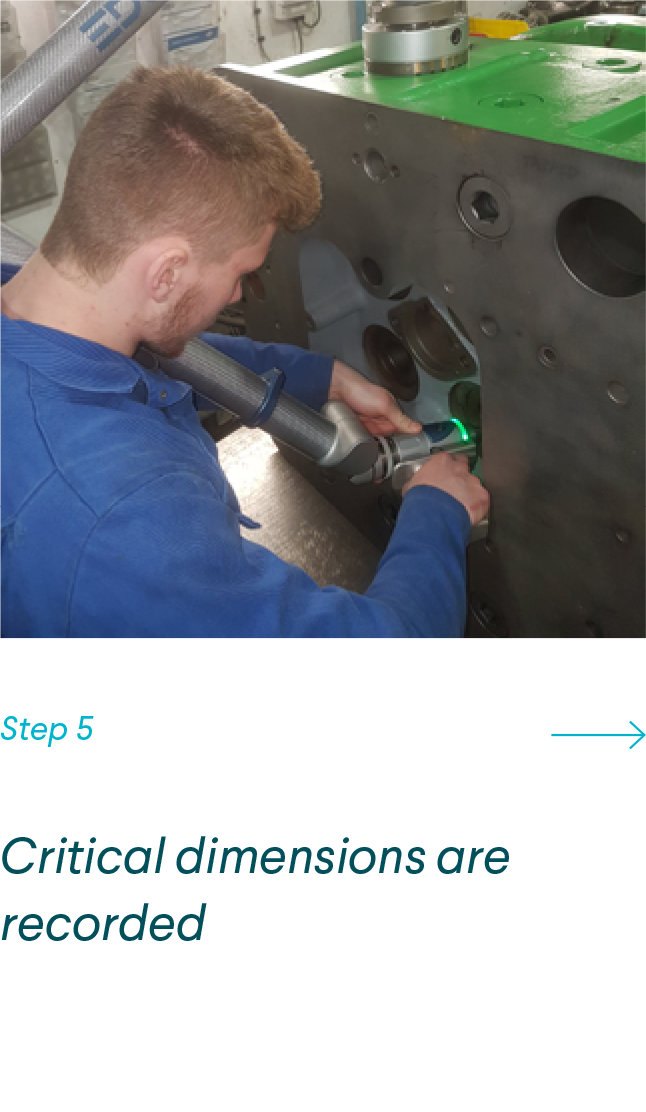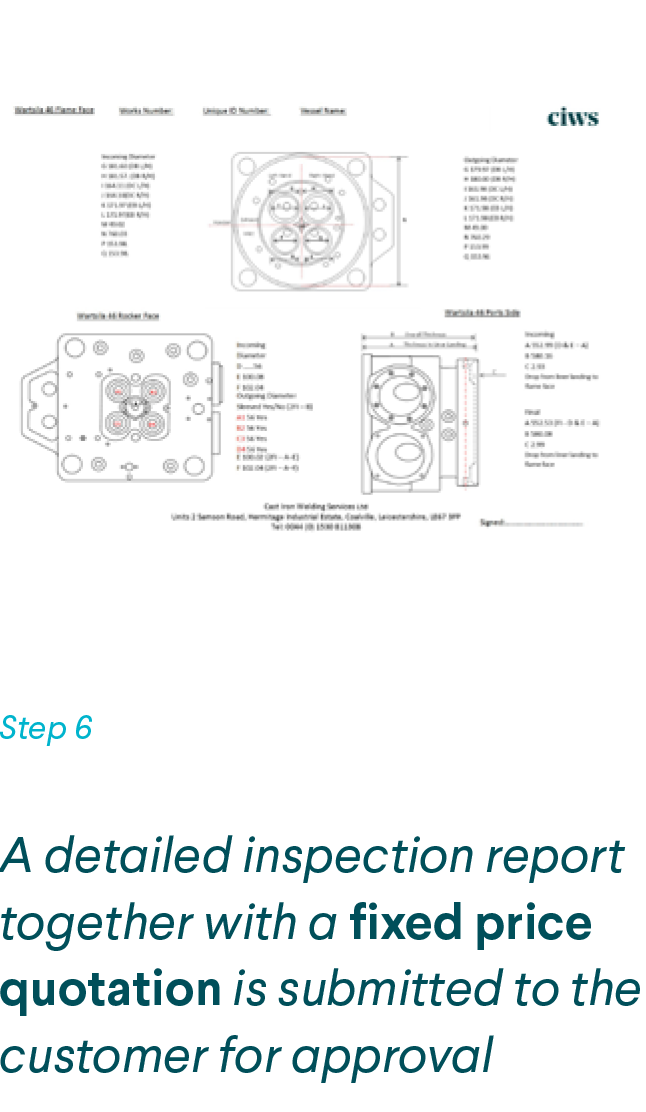 A severely damaged cylinder head before and after refurbishment.