"Remanufacturing can save up to 75% of the cost of a new replacement component"
At Cast Iron Welding Services, we specialise in providing cylinder head repairs and engine solutions for marine engines. With years of experience in cast iron welding and engine repairs, we have earned the trust of our customers as a reliable and skilled service provider.
Our dedicated team of experts is well-versed in the intricate details of marine engine repairs, ensuring that your cylinder heads are in the best hands. We understand the critical role that cylinder heads play in the performance and efficiency of marine engines, and we are committed to delivering quality services that exceed your expectations. Whether you need precise cylinder head repairs or high-quality spare parts, our marine remanufacturing services have got you covered.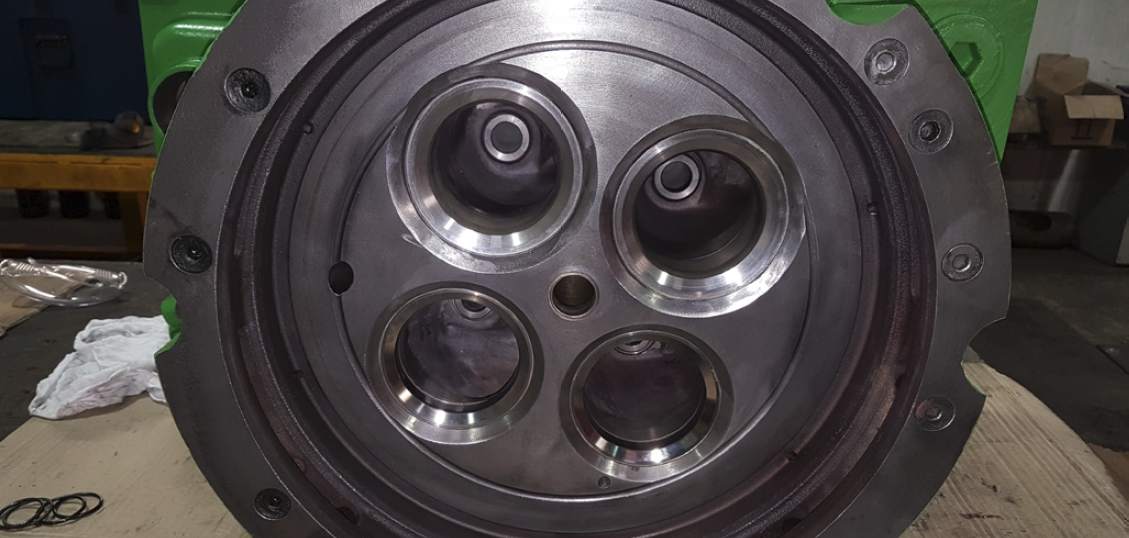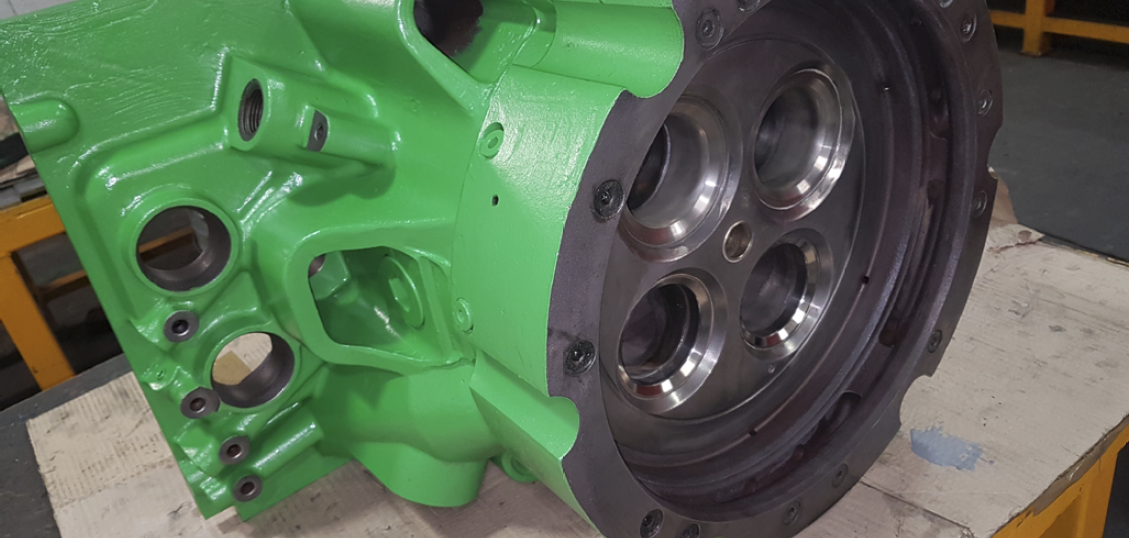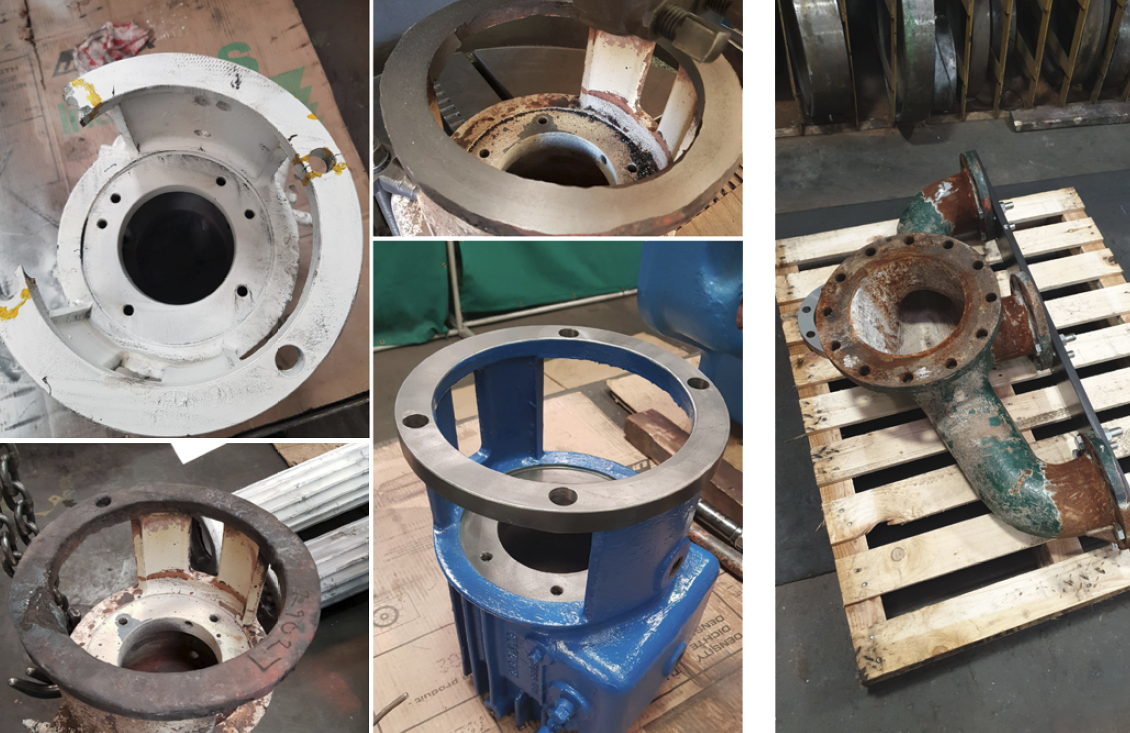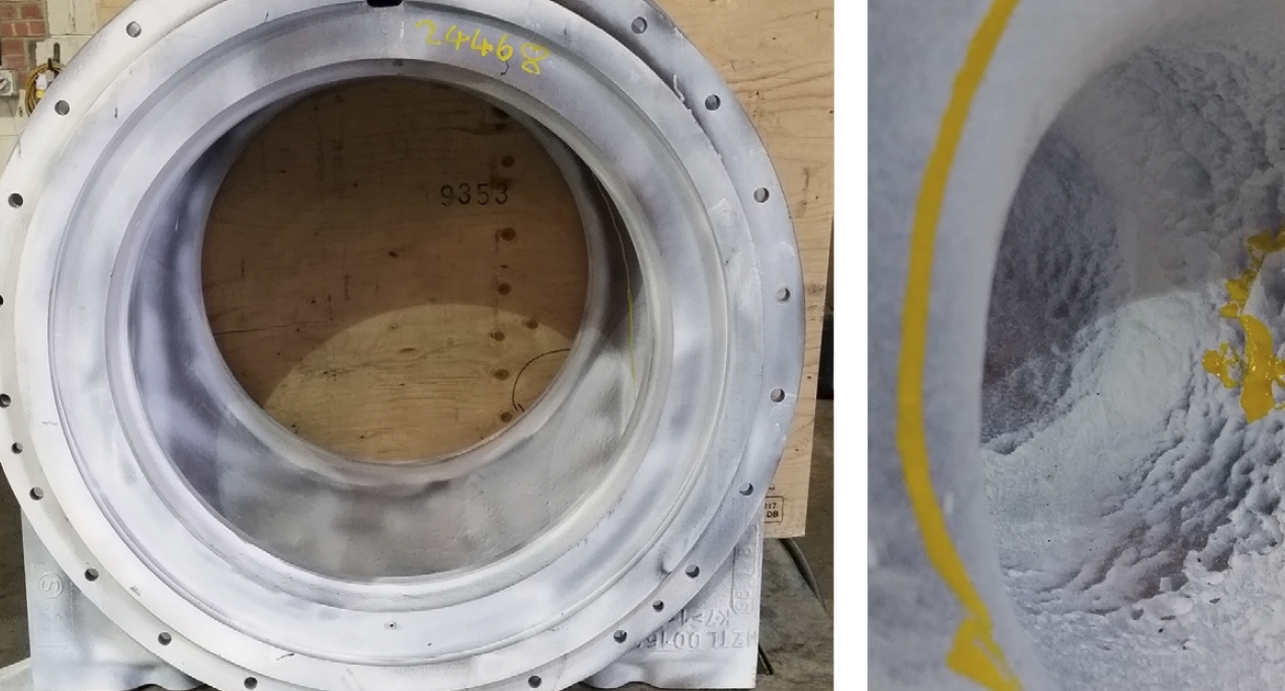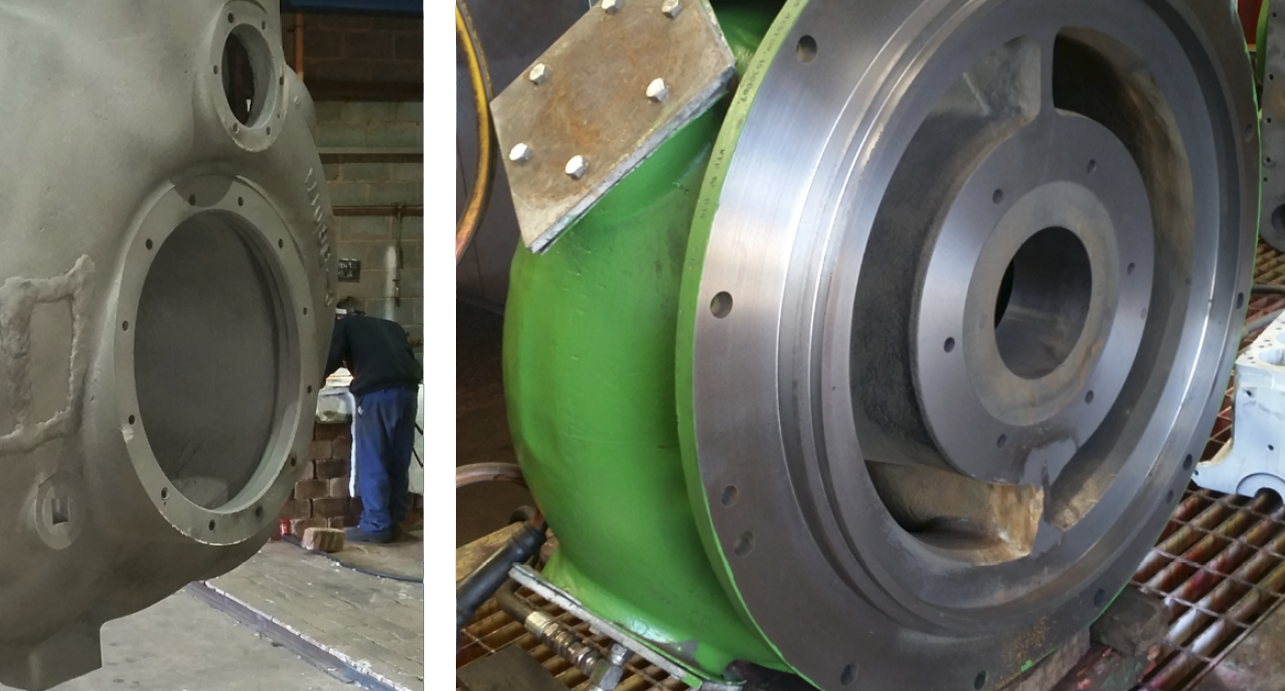 Trust Cast Iron Welding Services for all your cast iron welding requirements. Contact us today to discuss your project and benefit from our expertise in restoring and enhancing the performance of your cast iron components.
Revitalise Your Marine Cylinder Heads with Our Welding Process
Our specifically developed unique welding process is proven to breathe new life into many marine items from Cylinder Heads, seat pockets, valve cage landings, 'O' ring sealing locations, cracks and mechanical damage to name a few. These items without our expertise, would be removed from service and the customer would have no alternative but to replace them with new and expensive parts. All components are repaired by using our Gas Fusion welding technique covering metallurgical analysis and pressure tests as and when required.
Dependable Cast Iron Welding
When industrial casting repairs and refurbishment demand the utmost reliability, esteemed companies worldwide turn to Cast Iron Welding Services. Our unwavering commitment to providing effective solutions, minimising downtime, and delivering budget-friendly outcomes has solidified our position as the preferred choice in the industry. Our dedication to meeting each client's distinct requirements ensures their satisfaction through our exceptional cast iron welding services.
Want to find out more about our cylinder head repair services?
Cylinder Head Repairs & Remanufacturing Benefits
Experience the Advantage of Longevity: When it comes to choosing a welding service provider, working with a long-established company like Cast Iron Welding Services ltd offers several distinct advantages:
Extensive Experience
CIWS's long service history means we have accumulated a wealth of experience in the field of cast iron welding. We have encountered and successfully resolved a wide range of challenges and have refined our techniques over time. This expertise translates into superior craftsmanship and reliable solutions for your welding needs.
Proven Track Record
The longevity of CIWS indicates our ability to consistently deliver high-quality services and customer satisfaction. A company that has stood the test of time, we have earned a reputation for reliability, professionalism, and excellence. You can trust CIWS to meet your expectations and handle your welding projects with utmost competence.
Industry Knowledge and Adaptability
CIWS's long-standing presence in the industry means we have a deep understanding of the evolving welding technologies, techniques, and best practices. We stay updated with the latest advancements in cast iron welding, ensuring we can provide innovative solutions and adapt to changing project requirements.
Established Network and Resources
Over the years, CIWS has built strong relationships with suppliers, manufacturers, and industry professionals. This network allows us to access top-quality materials, equipment, and resources necessary for delivering exceptional welding services. We can source the best materials at competitive prices, ensuring the longevity and durability of the welds.
Tailored Solutions
Working with a long-service company like CIWS means we have encountered a wide range of welding projects. We have experience working with various industries, heritage projects, and client requirements. As a result, we can provide customised solutions to meet your specific needs, whether it's repairing cylinder heads, restoring engine blocks, or welding exhaust manifolds.
Trust and Reliability
CIWS's longevity in the industry fosters trust and confidence among our clients. Knowing that we have been successfully operating for an extended period gives you peace of mind that we will be there for you throughout the project and beyond. We take pride in their reputation and strive to maintain long-term relationships with our customers.
Various Casting
Remanufacture Report
We use advanced techniques and the latest technology to deliver high-quality casting remanufacture services. Whether you need to restore an antique cast iron fireplace, a vintage car engine block, or an industrial machine component, we have the expertise and equipment to handle the job.
Request Free Report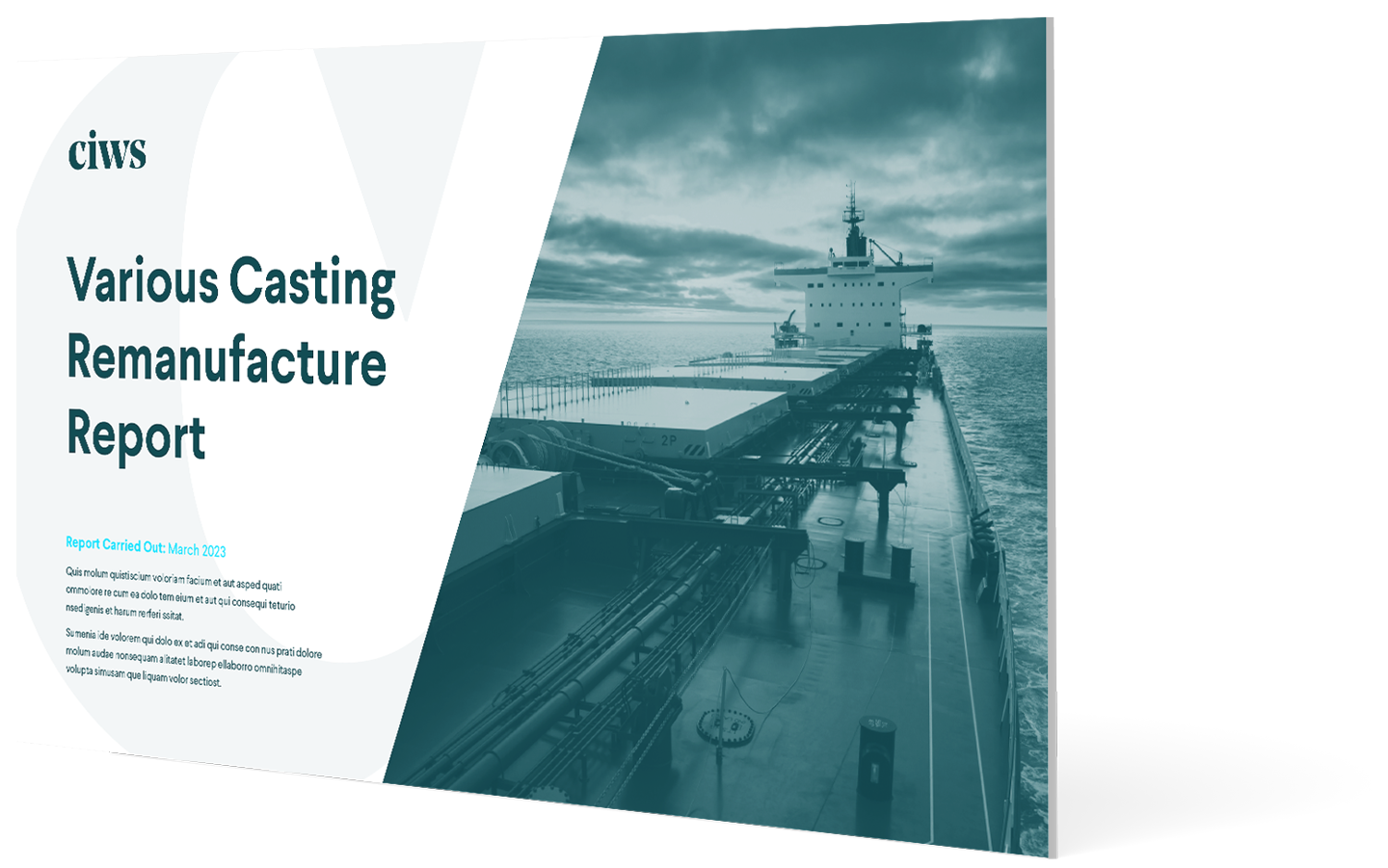 Frequently Asked Questions
What types of cast iron components can CIWS repair?
How does CIWS ensure the quality of their weld repairs?
Can CIWS handle highly temperature-sensitive areas like exhaust valves?
What advantages does cast iron welding offer over other methods?
What types of marine engines can benefit from cylinder head remanufacturing?
What does the marine cylinder head remanufacturing process involve?
Are the remanufactured marine cylinder heads covered by any warranty?
Can you handle urgent marine cylinder head repairs?
How long does it take for CIWS to complete a cylinder head repair?
Can CIWS accommodate custom welding projects?
How can I get a quote or inquire about CIWS's services?
What is marine cylinder head remanufacturing?
Why should I choose marine cylinder head remanufacturing over buying a new cylinder head?
How do I know if my marine cylinder head needs remanufacturing?
How long does marine cylinder head remanufacturing usually take?
Get in Touch
Trust Cast Iron Welding Services for all your cast iron welding requirements. Contact us today to discuss your project and benefit from our expertise in restoring and enhancing the performance of your cast iron components.