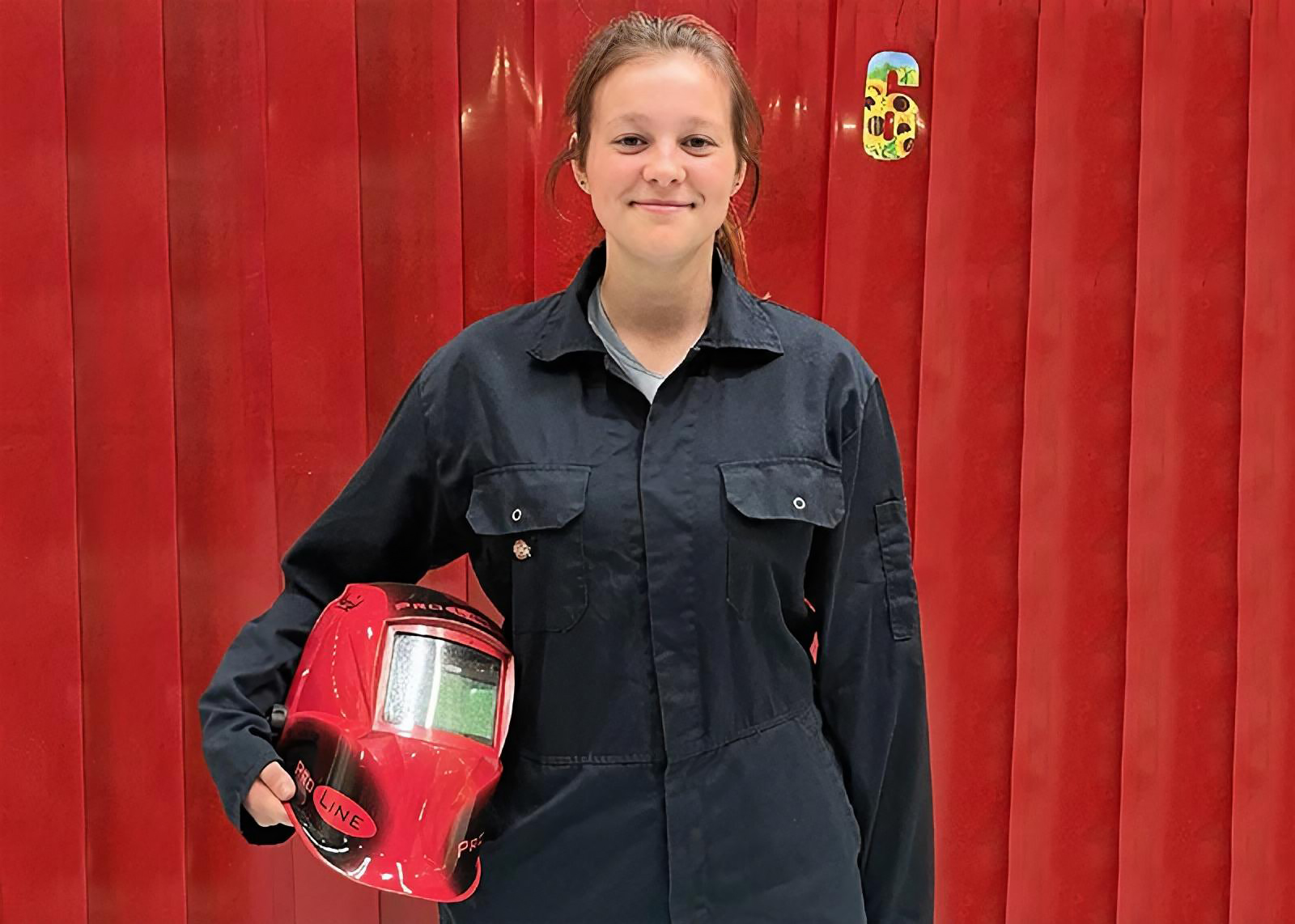 We are happy to introduce our Level 3 welding apprentice, Harriet Worth.
Harriet forged her passion for metal fabrication during lockdown at home with her dad, and from there decided to join a weekend course in MIG and TIG confirming her desire to pursue a career in the field.
Harriet has since completed her level 2 in Welding and Fabrication at Burton and South Derbyshire College. During her studies, Harriet joined us at Cast Iron Welding Services in part-time employment, to get some hands-on experience.
We were so impressed with Harriet that we offered her a level 3 apprenticeship on completion of her course.
Harriet is thriving with us here and has expressed her love for working as a welder, working on different types of welds and materials. She also voiced her desire to work with classic and historic racing cars in the future, which as leaders in cast iron engine repairs is something we are very used to seeing here at Cast Iron Welding Services.
Encouraging women into welding
Harriet wants to encourage more young women to consider the profession as their own career choice, assuring women that they will feel welcomed and supported in this line of work. This type of career path is becoming more popular for women, and it is expected that by 2030 30% of core STEM roles, in general, will be occupied by women.
Our Managing Director Peter Palmer has fond memories of completing his apprenticeship back in the 90s and expressed the benefits of working alongside colleagues in the same field to gain vital knowledge and skills.
Our employees are passionate and keen to share their knowledge with our apprentices. Harriet spoke about how she is surrounded by supportive people who want to see her succeed. It's great to see the drive and motivation that comes from hands-on experience and we are sure Harriet is going to go far with her career in welding.
We are so proud of Harriet we saved her special feature in a local newspaper: