Cast Iron Welding Services have been out and about and managed to attend an Historic Vehicle Rally. We were really pleased the event went ahead as its been such a long time since we have been able to attend exhibitions. So we decided to get back out there.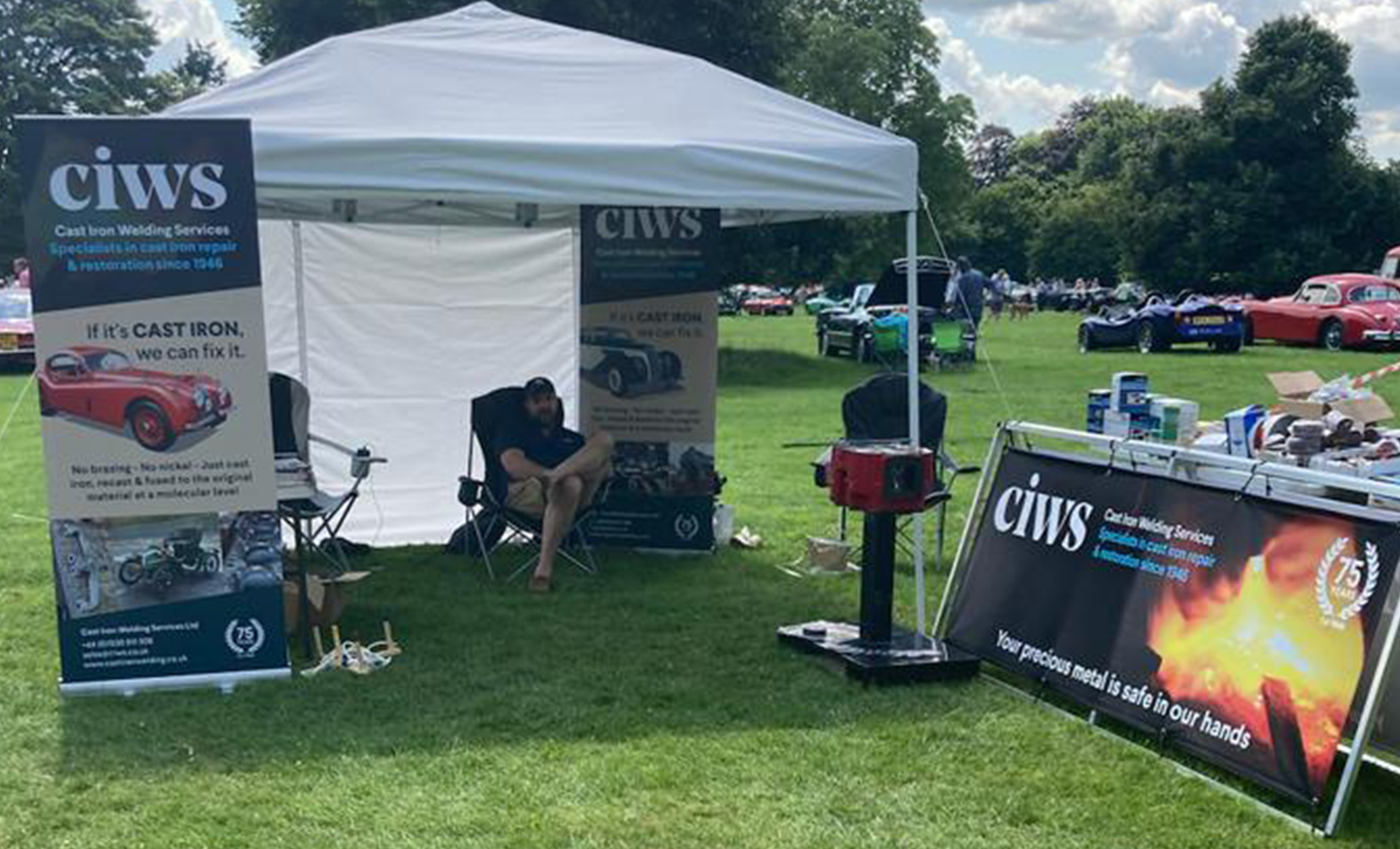 Cast Iron Welding Services restore vintage and classic vehicle cylinder heads, blocks and manifolds to name a few and it was so nice to be able to showcase what we can do. We made some great connections and have plans to attend more shows in the future. The reason these events are so enjoyable are that the people who attend are enthusiasts and they love the fact that what we do ensures they can retain and restore original components.
As it was quite a last minute decision to attend particularly because of the uncertainty the last year has caused in whether events would go ahead or not we needed some last minute design work for our marketing material, thankfully we work with Digital Media Partner on all our marketing and digital projects so when I contacted them with our requirements they dealt with the request straightway meaning we managed to meet our printing deadline. Having good relationships with your suppliers is so important.
Marie Palmer's Video Transcript as part of the Directors Diaries:
"Hi everyone, today I wanted to talk a bit about another part of the business relating to classic and vintage cars, we attended the Historical Vehicles rally at Newby Hall you may have seen Cast Iron Welding Services Andy Statham with the cars we were exhibiting there. It was good to be back out and promoting the business in person since COVID. We attended on the Sunday with our own stand and managed to take an example cylinder head to show the before and after so there was something visual for people to see. There was a fantastic response and we made a lot of really good contacts.
In preparation for the exhibition it was a very last minute decision as most events are with COVID, so we needed to quickly organise banners and marketing material for the event. We work with Digital Media Partner and their graphic designer James was able to jump onto the job very quickly and managed to get the designs drawn up and over to the supplier. There was a  really short lead time and we needed to get the information over to them in time for the exhibition. Thankfully it all went to plan and looked amazing, we were really pleased with the quality of the work they produced, the end result we were really pleased with. I would highly recommend them if you're looking for web, SEO, graphic design or marketing services – I will make sure they're tagged into this post. There's a lot going on at the moment, I will be updating all the other business activity next week. "